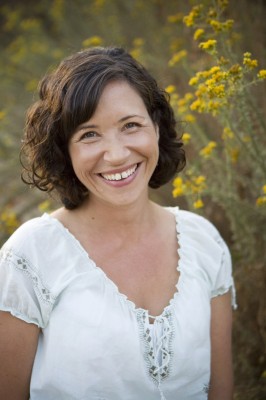 Have you been on a healing path, but still find yourself anxious, depressed, or struggling in your relationships?
Do you love your children but find yourself overwhelmed and frustrated at times, as you strive to be a conscious parent? 
Are you seeking a more conscious vision and support for your child or family life? 
From personal, holistic healing with Inner Bonding and whole child consultations, to the Naturally Conscious community found in my Circles, Retreats and Playgroups, there are so many ways to connect within and with each other.  I would love to help you reconnect to your deep wisdom and spirituality,  to improve your relationships and joyfully live the life you and your family are meant to live!
I am so glad you found this site. Please explore it to learn more about opportunities to connect within and with Naturally Conscious community that support personal, family and planetary health. 
Please use the Contact form to introduce yourself and ask any questions!
So looking forward to connecting with you soon,   Sylvia
UPCOMING RETREATS*:
Connecting Within Women's Retreat: Portland, OR
Click here for details on how to register for the Connecting Within Women's Retreat taking place August 5-9, 2016 in Portland, Oregon.
Connecting Within Day Retreat
Click here for the Connecting Within Day Retreat on Sunday, May 22, 2016.
*Most other events such as Circles and Playgroups are listed on the Events page with more specific information under each tab.
What participants have to say about connecting with Sylvia….
"Thank you for everything you do, for
everything you have done for me…Almost all of the angst, and struggle,
and emotional upheaval that used to accompany interactions with my family is really nonexistent. I'm not only "handling" the stress, but really
hardly even feeling it at all. And none of this would have been possible
without your support and the tools of Inner Bonding and conscious mothering (of myself) that you have given me. Conscious Mothering is not just about being a better mother, but being a more capable person… as mother, daughter,wife, and woman. You have helped me heal childhood traumas, process and grow from family and parenting struggles, and really become a much more confident, self-assured woman who isn't afraid to face difficult situations
or feel big feelings (positive and not) anymore. I've finally matured
beyond that "teenager" wounded self who was constantly on guard, defensive,
and scared into a truly responsible adult who can care for herself as well
as those around her. I couldn't have done it without you. Thank you so
much, for everything."     – Kristy
"Working with Sylvia was a deeply nurturing experience for me. Her warm, calm presence and her clear inner strength helped me to feel safe exploring emotions that are sometimes difficult for me to open up to. She is a courageous and generous soul, daring to take her compassion into the places where it hurts and turning them into places that can heal. She is highly skilled and experienced with facilitating the healing process in a loving, kind way. I highly recommend working with Sylvia.
-Christy
"I cannot say enough good things about Sylvia and the work that she does for women and indirectly for their families and even more exponentially, for the world. The environment she offers through retreats and Conscious Mothering Circles is such a safe, healing space for us mothers to be able to reflect and restore ourselves in an authentically self-loving, self-affirming way. She approaches her work with warmth and grace and makes it possible for women like myself to experience beautiful moments of enlightenment, self-awareness, and catharsis. My spirituality and emotional intelligence is nourished and my soul is perpetually fed by my experiences with Sylvia and the support I receive from her and the mothers who attend these events. It is a Powerful and Invaluable service that she provides."
-Leslie A
"Thank you for allowing me to attend your Connecting Within Womens Retreat. I was hesitant and didn't think it was for me, but I worked up the courage and decided to go anyway. Taking this time ended up being exactly what I needed. Weeks later, I still find myself reflecting on this time I took to nurture myself. During this time I was able reconnect with myself and find the peace I had been avoiding and was severely lacking. Seeing that I am not the only one who is working through "stuff" was also very reassuring and helped me to feel less alone in my own personal struggles. I left feeling refreshed and able to breathe when faced with conflict, as if a huge weight had been lifted from my shoulders. I cannot recommend this retreat enough!" – Sara
"Every mother should have an opportunity to participate in the beautiful gift that is known as the Conscious Mothering Circle.  Sylvia has brought together the unique process of mother to mother support, as well as her own rich experience and expertise in facilitating a type of circle that can only be described as nourishing to a mother's soul.  Whatever we may struggle with as mothers, there is no safer place to be received and accepted without judgment than in the circle that unfolds around each of us each month during that special time known to those of us who have found this gem, as our sacred time together.  It is truly a feeling of coming home to one's own heart.  Thank you Sylvia, for all that you do to make a difference in the world, beginning with us moms who need you more than we know! " – Jane