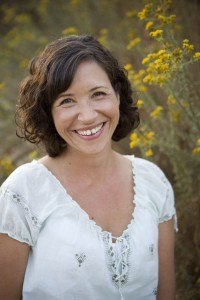 Sylvia Poareo grew up in Southern California in various foster and relative homes. Despite her chaotic beginning, her personal connection to the divine and nature sustained and guided her.
Having experienced transformation with the Inner Bonding process, she was drawn to helping others heal. She earned a Bachelor's Degree in Social Work from Azusa Pacific University, a Master's Degree in Social Welfare at UCLA, and became a certified spiritual counselor with the Association for the Integration of the Whole Person, founding the Naturally Conscious community (for more information on this unique approach, visit:  http://www.aiwp.org/pastoral_counseling.asp).
For over 23 years, she has shared the power of healing by serving as a "midwife to the healing process." She deeply enjoys supporting conscious and transformational healing as she integrates the powerful self-healing Inner Bonding process, TRE (Tension and Trauma Release Exercises), energy medicine, nature awareness and her indigenous healing practices into individual sessions, support groups, workshops and life changing retreats. Having recently become certified as a TRE facilitator, she is also highly committed to helping others understand (the often missing puzzle piece) the physiological roots of trauma and finally break free of entrenched limiting patterns. She is well known for her gentle, compassionate yet clear and effective, way of bringing these many elements together to support your highest healing.
When she became a mother, she also created Conscious Mothering Circles and support, as a perfect complement to leading edge parenting education. For over 12 years now, she has helped mothers heal the emotional challenges and intuitive disconnect that interfere with conscious parenting, by reconnecting women to their own inner wisdom and spiritual connection.
She is passionate about offering empowering support to parents and families through individual phone sessions (worldwide), Whole Child Consultations, Conscious Mothering Circles and Retreats, Growing Connected nature school/community, and Conscious Mothering Circles training.  Through her conscious community, she also enjoys empowering children as she blends her background in therapeutic play, nature connection, permaculture and indigenous healing to create fun and nurturing gatherings that inspire connected family life and create eco-leaders.
To her, parenthood is an incomparable time of growth, learning and healing, to be engaged in consciously so we can be truly loving to ourselves, to our precious ones, and the world, creating dynamic personal, family and planetary health.
When not doing this work she loves, she deeply enjoys growing and playing with her family, writing, dancing, reading, suburban farming, traveling, taking action on important issues, and being present in each moment!