For years now, we have known that my son's middle school years would be a time to do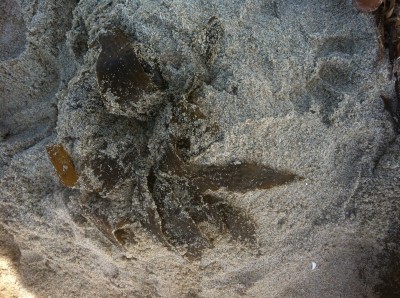 something different. My husband with his PhD in Education and my experience as a school social worker and counselor, led us both to feel the pressure cooker of intense peer dynamics is a social experiment resulting in limited educational preparation that we could better address as a family.  That said, given our backgrounds, we also honor anyone who chooses middle school, as we know depending on the child and family it can be the right fit.
We wanted to step outside of 'the box' and do what we always do as a family and individually, connect and reconnect to our essential nature.  This, we decided is the foundation for life that we want our children to be rooted in.  We are not rejecting school (my husband is an educator and we know most teachers have beautiful intentions and do much good), we are exploring what it means to live freely and be alive in all ways, ways that we cannot experience in the same space five days a week.
For many years, I have been sharing with individuals and families, strategies for living simply, free from dogma and limitations, tuned into heart/intuition and spiritual connection.  This led to conscious parenting, gentle discipline, homeschooling/life learning, limited media, lots of nature outings, etc. And yet, like everyone else in modern society, I kept finding myself overwhelmed with busyness. What would start out as a few fun activities for the kids would become obligations and over scheduling in a nanosecond, limiting connecting activities like family dinner times and increasing overall stress which would increase parenting and relationship challenges.
So after years of homeschooling classes and activities galore, we are doing something radical in today's parenting landscape.
We have stopped all activities.
(With the exception of Lucas' soccer, a commitment to his team we felt we needed to honor)
At first, it seems we are just saying NO to the overwhelm, the craziness, the limitations…
but as we hung out together on our five week Northwest road trip, we began to see more clearly what we are saying YES to.
For thousands of years, this time in a young man's life was a time to deepen his sense of self, his responsibility, courage, strength, to find his place in his community, and to lay a foundation for his life.  YES to this.
So we are opening to our intuition/spiritual connection to step into a rites of passage inspired two years.  We'll be connecting to the earth and learning about its intricacies by visiting national parks and sustainable farms and projects, connecting to indigenous wisdom through stories, classes and visits to reservations, and connecting to life in all forms by interviewing mentors in all fields that spark interest.  And in the midst, we'll read good books, write, and practice our arithmetic like good citizens ;)
This week, after I had been away for six days leading a Women's retreat in Portland, we all enjoyed a happy 'absence makes the heart so much fonder' reunion lounging around snuggling.  Sabi, especially, gave me so many heart melting kisses and relaxed in my arms throwing his head back, saying 'ahhh this feels so good.' I love the freedom of a four year old!
On Thursday, we went to Crystal Cove and Lucas and I walked for an hour and a half, talking about life, with me answering some nitty gritty questions about the dark side of humanity, until he said, "okay let's change the subject now" and we moved on to politics and technology. He loved talking so much that we walked much further than planned. We stopped to notice the little catfish hiding beneath rocks, sand pipers digging and the community of sea anemones the size of nickels flanking a big meteor-like boulder. I was so grateful for this unstructured time, being in this sacred moment.
Today, we all purged clothes and began to pack what will be our 'camping suitcase.' We have color coordinated outfits (those who know me will be shocked at these words) for simplicity, books, and art supplies, that will stay in our suitcase. So all we will need to do is wash clothes in between adventures.  The plan is that we will have travel adventures and interviews Monday-Wednesday and be home Thursday-Sunday, with occasional longer trips here and there.  I always envisioned living abroad during this time, but since that did not occur, unplugging and adventuring seems the next best thing!
Update a year later:  We began the year with travel as planned but eventually the children (not me, I'm a gypsy at heart)  were tired of so much movement and wanted to stay put. So we dug in and became interns at an awesome urban farm in Pomona (www.sarvodayafarms.com) with our dear friends. We learned so much and made more great friends. It was an excellent rite of passage for Lucas deepening his knowledge and connection to the earth.  We also participated in alot of social justice efforts. It was a great year. However it proved to be lonely for Lucas as his friends were all in school and there were few kids his age homeschooling anymore. So he has entered 8th grade at our local middle school and while he is buried in homework, he's happy to be with friends. The beauty of freedom is that we can flow as needed. The younger two and I are still enjoying our flexibility and adventures while happy that big brother is doing what feels right for him. And I am grateful that he had some time to really drop into himself and the earth as a foundation for the rest of his life.