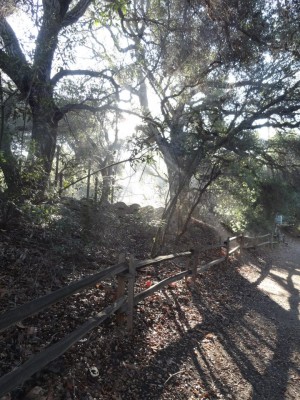 The Inner Bonding Weekend Intensive  is a deep immersion in the Inner Bonding process.  Within a safe and intimate group of fellow journeyers, you will learn to heal the false beliefs, trauma and old patterns that limit you.  With  compassion and gentle guidance, you will learn to recognize and heal the fears, shame and self-abandonment that are at the root of anxiety, depression, addiction and relationship problems.  You will learn to move away from what no longer serves you and  return to the self love, clarity, confidence and connection that is your birthright.
What can I expect in an Inner Bonding Weekend Intensive Retreat? 
Silent Meditation walk- We will begin our mornings with a peaceful, contemplative walk at nearby Oak Canyon. Integrating nature awareness and mindfulness practices, we will embrace the healing found in nature.
Centering meditation –  From this relaxed space, we will return to the Wellness center, where you will be guided through a meditation and energy clearing to help you re-connect to your essence/core self and spiritual guidance.
Inner Bonding Process–  While held in the safety of the intimate healing circle, you will have the opportunity to explore what challenges you.  Through Sylvia's gentle facilitation, you will be able to heal past trauma and recognize where your pain is caused by self abandonment, false beliefs and patterns that are limiting you and keeping you stuck.  With loving and compassionate support, Sylvia will help you to address co-dependent patterns such as, giving yourself up for other's approval, trying to control others to get the love you need, and getting overwhelmed by anger. With clarity and compassion, she will help you find your way from fear, shame and self-protections, back to embracing and cherishing yourself, trusting your intuition and  living in connection with your spiritual guidance. As you use the Inner Bonding process to heal and witness others doing the same, you will naturally develop greater ease in applying it to your daily life to love yourself and share this authentic love with others.
Spiritual Reconnection:  Through indigenous opening practices and Inner Bonding, you will enter the quiet space of your heart and connect deeply to your higher self/spiritual guidance. You will learn to feel the depth and peacefulness of your spiritual guidance and distinguish it from the voice of your wounded self. You will learn how to clear out the clutter of your mind and body to allow your guidance in. And you will develop awareness of this spiritual connection in every cell of your being, remembering that you are surrounded in Love and support at all times.
Embodiment and Integration: Informed by  leading edge, brain based research on healing trauma and establishing healthy patterns, we will practice "living into" or embodying what we are learning.  Through simple physical movement, sensory awareness practices and playful activities, you will practice taking loving action for yourself, speaking up for yourself, letting go of fear, setting clear and loving boundaries, tuning into your feelings, creating internal safety, and living free and fully expressed.
 Experience of Unconditional Love and Safety-  A crucial piece of our healing and ability to love ourselves, is having real life experiences of unconditional love and true safety.  As participants engage authentically and delve under the masks and protections employed to feel safe, the intensive provides this invaluable experience.  As each participant returns to the truth of the beauty and innocence of their soul, we are able to shine and celebrate each other's essence in a safe and sacred space that is uncommon in every day life. Once having experienced the bliss of open-hearted and unconditionally loving acceptance, participants are able to bring this in to themselves and heal on a deeper level.
Healing rituals and ceremonies- In the tradition of our ancestors and wise women, Sylvia will share energy healing and indigenous/shamanic practices to clear away the residual energies of old trauma and limiting beliefs.  She will also integrate healing ceremonies to assist you to step into life with joy, freedom and new possibilities, individually and as a community.
Supportive Community- Sylvia creates an environment that supports deep personal exploration with a gentle balance of lightness and  authenticity that builds safety and trust between retreat participants. Sharing this invaluable experience together, in safe and sacred space, often results in lasting friendships and connections that support your ongoing healing as you return home.
The intensive is often the experience that takes Inner Bonding from 'abstract concept' to heart-led daily spiritual practice which changes everything.  Practicing Inner Bonding on a daily and moment by moment basis transforms our lives and enables us to feel more joy, peace and clarity in all of life.
It is truly a privilege to walk with you in your healing journey. I hope you will join me in this incredible healing and learning experience!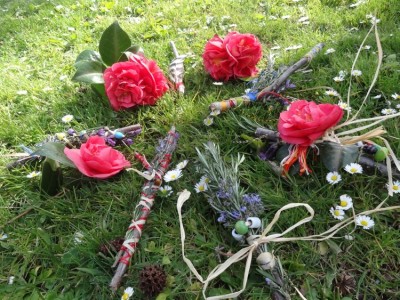 How can I participate?
When:  Upcoming date:  May 29-31, 2015
Friday: 6pm-8:30pm (Fullerton)
Saturday: 9am-7pm (at Canyon Wellness Center)
Sunday: 9am-5pm (at Canyon Wellness Center)
Where:  Fullerton, CA and Anaheim Hills, CA
This is a non-residential intensive.  Lodging, meals and transportation are not included in the workshop cost. (see below for more details) 
Cost for this truly priceless experience and gift to yourself:
$450  (payment plans available when needed)
This retreat is limited to 6 participants. Reserve your space now by submitting payment via PayPal using the button below.  
Please use the form below to contact Sylvia to reserve your space and receive location details! Note: You will also be added to Sylvia's InnerBonding Support Group mailing list. Please look for a confirmation email and click the link to confirm your email address.
All participants will be required to review the 6 step process ahead of time through the Free Course offered at www.innerbonding.com
Fullerton and Anaheim Hills, CA are both about 30 minutes away from John Wayne Airport in Costa Mesa and Ontario International Airport or approx. 1 hour away from LAX.  There are many local lodging options available.