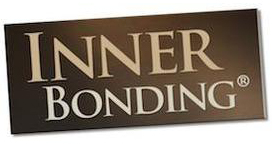 The Inner Bonding Weekend Workshop  is a deep immersion in the Inner Bonding process.  Within a safe and intimate group of fellow journeyers, you will learn to heal the false beliefs, trauma and old patterns that limit you.  With  compassion and gentle guidance, you will learn to recognize and heal the fears, shame and self-abandonment that are at the root of anxiety, depression, addiction and relationship problems.  You will learn to move away from what no longer serves you and  return to the self love, clarity, confidence and connection that is your birthright.
The Inner Bonding Workshop offers a definitive technology for developing a spiritually-connected loving inner Adult that becomes the loving parent to ourselves that we may have never had.
Unless we were raised by parents or caregivers who were loving to themselves, each other and to us, we have not learned to be loving Adults. As a result, we operate from our ego wounded selves, controlled by our fears and false beliefs.
The wounded part of us often takes over in unloving ways, tramples on our hurts, shuts them out, or covers them up. This internal split creates the serious self-destructive patterns many of us face, such as:
Addictions to: drugs, food, nicotine, alcohol, relationships, work or sex.
Codependence: trying to control others with anger, violence, guilt or compliance, resulting in relationship problems.
Fears of: rejection, abandonment, aloneness, engulfment or failure.
The Inner Bonding process provides a powerful roadmap for healing these issues.
Format for the Workshop
Exploring Your Wounded Self
Contacting Your Core Self
What is a Loving Inner Adult?
Releasing the Anger of the Wounded Self
Learning the Dialogue Processes with the wounded self, core Self, and personal spiritual Guidance
Getting Stuck, Getting Unstuck
Relationships: Handling Conflict and Setting Loving Boundaries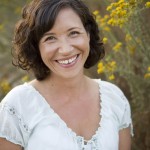 Located at the beautiful Canyon Wellness Center in Anaheim Hills, this powerful workshop is facilitated by Kelly James, MFT and Sylvia Poareo, MSW. Together, they are looking forward to helping you experience the profound healing and empowerment of the Inner Bonding process!
When:
May 20-21, 2017
9:30am-5pm
Cost for this truly priceless experience and gift to yourself:
$300/person, $500/couple
How can I participate?
Email Kristy at kcronkrite13@gmail.com for details and registration info!