"I love nature, nature is cool. The forest is my classroom, the earth is my school. Trees are my teachers, animals are my friends…and on this school ALL life begins." -Joe Riley (song)
Would you and your child like to be part of a special learning experience that nurtures your child's mind, body and spirit and your relationship with each other?
Would you like to connect with other conscious, nature oriented families?
Join us for our nature based, holistic, multi-cultural family (all ages) community classes where you and your child will connect within and with each other through:
natural gardening and backyard habitat building

wilderness exploration (weekly field trips to local trails, farms and natural spaces)

song circle (including Spanish and sign language!)

indigenous storytelling and drama

playful yoga
connecting group games

imaginative play

fun with chickens and bunnies

earth based arts and crafts

organic, local, earth based cooking (sourdough, ferments, sugar free snacks)

rhythm and rituals that support natural awareness and holistic child development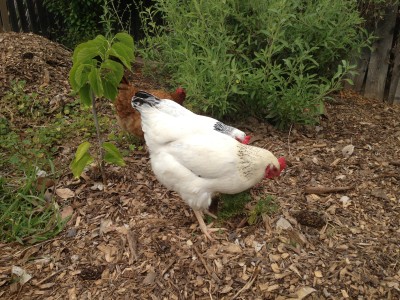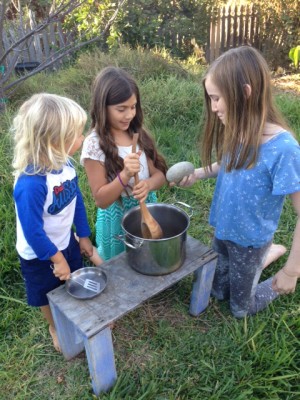 Sample Schedule for Tuesdays  (Home Garden)
9:30am- Inside Play (free imaginative play space, earth based art/craft, music instruments)
10:10am-  Tuning in, Seasonal Song Circle  (incl. drums, percussion, spanish and sign language)
10:30 am- Learning and Foraging in the Garden (gardening/homesteading basics)
10:50 am-  Outdoor play, feeding outside animals, gathering eggs, etc.
11:15 am- Creative cooking/food prep using garden or wild ingredients
11:30am- Snack/Lunch
12:00pm- Seasonal Story (indigenous tales from around the world) w/ Expressive Art
12:30pm- Closing Gratitude circle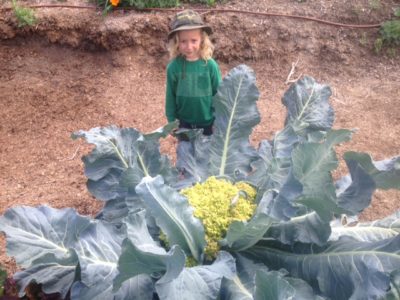 Sample Schedule for Thursdays:  (Farm/Wilderness outings)
9:30am-  Welcome/Tune in, Seasonal songs
10am-  Walking exploration and observations using all the senses
(including foraging and harvesting materials for crafts and snack)
11:10am-  playful yoga and games
11:30am- snack time (wild or farm sampling)
12:00pm-  Seasonal Story with expressive participation
12:15pm-  Sketching/Reflection time
12:30pm- Closing circle
Classes will be led by Sylvia Poareo and her children.  Sylvia loves to help parents and children connect with nature, their hearts, spirits and imagination supporting conscious mothering and living as a viable option for all (for more, see "Meet Sylvia").
Her children love to be with animals, experience aliveness and freedom, share all that they have learned and play with other children.  Together they look forward to creating wonder-full days for you and your children.
The majority of proceeds go to support the children's animal rescue and social justice/service projects.
When: New Series begins September 12, 2017!
Where: our Peachtree Garden, Fullerton CA and local green spaces
Cost:   $150 month (per 3 weeks) and up as able.
$25-30 donation, per class,

 for one child, $15 additional siblings (infants are free), overall rate varies per family. $15 materials fee
 Offered on a sliding scale to support all who would like to grow and learn with us. We generally meet 3 weeks

 

per month (with an occasional 4th week when holidays allow)

 
Registration involves a  four month commitment at a time to support community building!
Limited to 6-8 families.
****All participants will be included in our seasonal Naturally Conscious family gatherings as we grow our village together****
Reserve your space ASAP by emailing Sylvia at sylviagrace8@yahoo.com!