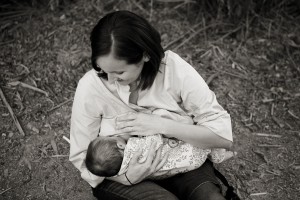 Conscious mothering support is focused on supporting you as the mother.  In doing so, we trust that what is most loving to you and brings you deep peace, is always most loving for your children.  In working together, we help you to identify the challenges you face and learn to heal and move through these to thrive in motherhood.
An integral part of our work includes helping you connect to your own wisdom and spiritual connection first, and to use it as your filter through which you take in any parenting "expertise." You and your family are unique and to truly meet your unique needs, everyone must strengthen their own inner connections and trust themselves above all else. I will only suggest parenting support and inspiration that honors this.
Finally, spiritual practice and connection are key tools for mothering. Often there is no "parenting answer" but rather there is a shift back to your spiritual knowing. Utilizing my diverse background in spiritual healing, together we strengthen your spiritual practice and connection to allow it to be your highest guide and source of deep wisdom, love, peace and possibility.
Individual Sessions are a sacred time to receive specific support in your healing and make the most of your mothering journey. This is also a perfect complementary support for those who want to participate in a Conscious Mothering Circle, but would like to explore more vulnerable issues before or while participating.  
Individual sessions are fifty minutes long and can be held in person or by phone. As a spiritual counselor, fees are set by suggested donation and are tax deductible. If finances are a challenge, please speak with me. 
For more details and to schedule your sessions please click here, and Kristy will follow up with you.
I look forward to connecting with you!
---
REDUCED RATE FOR ONGOING SUPPORT!
Sylvia offers a reduced rate for those wanting to sign up for regular weekly Individual Sessions.
If you wish to sign up for weekly sessions, use the button below to pay for four sessions in advance and receive your fifth session FREE (this works out to $80 per session, or a savings of 20%).