After many years supporting conscious mothers, it has become clear that an essential key to living the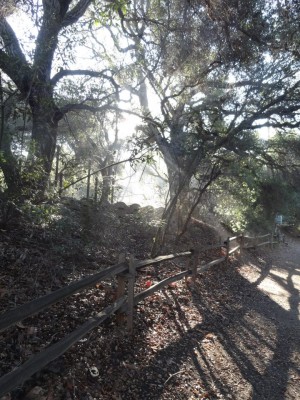 life we desire with our family, is having regular time and space….
We need time… to reconnect to our soul's longing, to gain refreshing perspective on our challenges, to assess and reconfigure our life balance in the slippery slopes of motherhood.
And we need space… to exhale, be creative, express our whole selves, be nurtured, feel restored andsupported on a spiritual, emotional and cellular level.
We need this so we can reconnect to our joy, our passions, our playfulness and thrive in motherhood.
And our children need us to take this time, so we can be the loving mothers they deserve.
I have developed these one day retreats to provide deep and consistent support throughout  your mothering life and increase your experience of real community, two essential keys to being an empowered, conscious mother.
In the words of retreat participants….
"Sylvia's Conscious Mothering Retreats have been just the refreshing drink of water I have needed in my often parched, new-mama life. In the span of a few hours on a weekday morning, Sylvia opens the space for a community of mothers who allow me to feel heard, validated, supported and loved in the journey of mothering. I leave feeling renewed, refreshed and with a full cup. But even more important to me, I am learning skills to be able to fill my own cup on a daily basis in order to be the person, mother, wife and friend that I want to be." -Carol Ann
"When I'm home, I don't always get into such a wonderful state of non-thoughts. I try to meditate at home, but the dishes start calling my name and the laundry basket is looking at me – ha!… it's just not the same as the wonderful environment we create that day!"- Melanie
What can I expect in a restorative Conscious Mothering One Day Retreat? 
Silent Meditation walk- We will begin our mornings with a peaceful, contemplative walk at nearby Oak Canyon.
Then we enter the relaxing space of the Canyon Wellness Center for a mix of the following:
Gentle yoga stretches and deep breathing–  Going at your own pace, you will move through very simple restorative stretches designed to help you reconnect to your mind, body and spirit.
Powerful centering visualization–  You will be guided through a visualization (reflective of the group's needs) to help you re-connect to your spiritual source and intuition, bringing through the particular clarity and insights that you need.
Intuitive journaling and/or arts exploration-  In the way that feels right for you, you will have time and space to reflect on your mothering life through simple guided or intuitive explorations. Through writing, dance, song and other activities we will also play with life to find the healing and joy in living with lightness and embodying our dreams.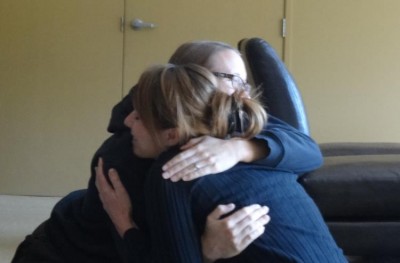 Conscious Parenting Talk- Sylvia will share her unique insights on what it takes to be a conscious parent and inspire discussion about what is truly loving to ourselves and our children.
One on one support-  Participants will learn to be safe, active listeners to one another, pairing off or in small groups, allowing each member to feel heard and accepted.
Conscious Mothering support– Mothers who choose to, explore their challenges more deeply and receive empathic guidance from Sylvia while they are held in the safe and sacred listening space. Due to workshop size, not all participants will be able to share but all will benefit from those who do share. (For more information about Conscious Mothering support, click here)
Healing rituals and ceremonies- In the tradition of our ancestors and wise women who have gathered before us, we will use the gifts of nature to help us integrate the learning, restoration and peace of the day.
Delicious nourishment– Simple, healthy, nourishing snacks will be provided :)  Potluck contributions will be encouraged so we can 'break bread' together for lunch.
Supportive Community- Sylvia  creates an environment that supports deep personal exploration with a gentle balance of lightness and  authenticity that builds safety and trust within community.  From this space, the retreats offer us the joyful connection with like-minded community that our soul longs for and may rarely experience.
More words from participants…
"I cannot say enough good things about Sylvia and the work that she does for women and indirectly for their families and even more exponentially, for the world. The environment she offers through retreats and Conscious Mothering Circles is such a safe, healing space for us mothers to be able to reflect and restore ourselves in an authentically self-loving, self-affirming way. She approaches her work with warmth and grace and makes it possible for women like myself to experience beautiful moments of enlightenment, self-awareness, and catharsis. My spirituality and emotional intelligence is nourished and my soul is perpetually fed by my experiences with Sylvia and the support I receive from her and the mothers who attend these events. It is a Powerful and Invaluable service that she provides."
-Leslie A, Orange
How can I participate in a Conscious Mothering One Day Retreat?
When:  Upcoming Date:
Sunday, January 29th, 2017
What time:  9 am-4pm
Investment:
Single day – $80-100 sliding scale fee
Cancellations must be received a minimum of one week prior to the event.
To register:

Spaces are limited!  
Please submit payment using the PayPal button below to reserve your space in the Conscious Mothering Day Retreat.