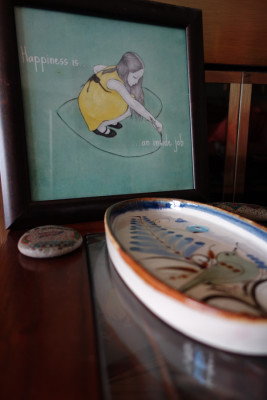 This Connecting Within Women's Retreat is a deep healing immersion designed to nourish, restore and inspire you!  Within a safe and intimate group of fellow wise women, you will  learn to heal challenges and old patterns that limit you. With compassion and gentle guidance, Sylvia will teach you how to use the Inner Bonding process, energy medicine, somatic healing, mindfulness, and nature awareness to live connected and free.  Together we will all enjoy the profound healing and joy that is created when women gather with open hearts!
In the words of a wise woman….
"Sylvia is a gifted facilitator whose compassion and straight talk allow a participant the opportunity to really look within and find answers to issues that may have been welling up for a long time or just initially surfacing. She has a unique way of guiding you but, really you are finding the answers. This empowers you to feel in control and more willing to dig and explore a little deeper those issues that influence how you handle the daily grind of your life in being, a mother, partner, co-worker, sister, friend, etc.
The group setting or circle is so powerful. Listening to other women discuss issues they are having and watching them work with Sylvia to resolve, or work through those issues, is such a learning opportunity!"– Carrie
This nourishing week-long retreat will include:
Nature awareness– We will begin our mornings with peaceful, contemplative walks in natural spaces. Integrating nature awareness and mindfulness practices to embrace the healing found in nature.
Inner Bonding Process– While held in the safety of the intimate healing circle, you will have the opportunity to explore what challenges you as mother, wife, daughter, human, soul. Through Sylvia's gentle facilitation, you will be able to practice moving through the Inner Bonding process and learning how this process of reconnecting to our wise mother self and spiritual guidance is particularly helpful in the circular journey of life. With clarity and compassion, Sylvia will help you to recognize and move away from fear, shame and self-protections that inhibit our ability to integrate healing and wisdom.
By moving through the process, you will return to embracing and cherishing yourself, trusting your intuition and living in connection with your spiritual guidance. As you use the Inner Bonding process to heal, and witness others doing the same, you will naturally develop greater ease in applying it to your daily life.
Spiritual Reconnection: Through indigenous opening practices, you will enter the quiet space of your heart and connect deeply to your higher self/spiritual guidance. You will learn to feel the depth and peacefulness of your spiritual guidance and distinguish it from the voice of your wounded self. You will learn how to clear out the clutter of your mind and body to allow your guidance in. And you will develop awareness of this spiritual connection in every cell of your being.
Embodiment and Integration: Informed by leading edge, brain based research on healing trauma and establishing healthy patterns, we will practice "living into" or embodying what we are learning. Through simple physical movement, sensory awareness practices and playful activities, you will practice taking loving action for yourself, speaking up, letting go of fear, setting clear and loving boundaries, living free and fully expressed, and stepping forward as a leader on this planet.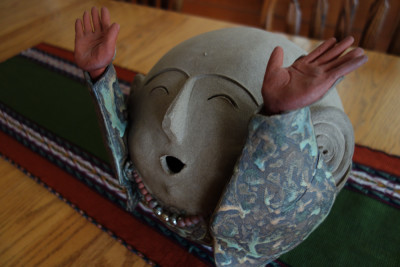 Healing rituals, rhythms and ceremonies- In the tradition of our ancestors and wise women, we will bring in the natural world to heal, release, set intentions and celebrate life.
Unconditional Love and Safety– A crucial piece of our healing and ability to love ourselves, is having real life experiences of unconditional love and true safety.  Sylvia creates an environment that supports deep personal exploration with a gentle balance of lightness and authenticity that builds safety and trust within community. From this space, the retreats offer us the joyful connection with like-minded, unconditionally loving community that our soul longs for and may rarely experience.
Fun outings- While our days will be filled with inward and community connection, our evenings will be open for various light and fun adventures in wonderful Portland!
Are you ready to share deep connections, lasting healing and lots of laughter with an amazing circle of women?  Join us!!
Details: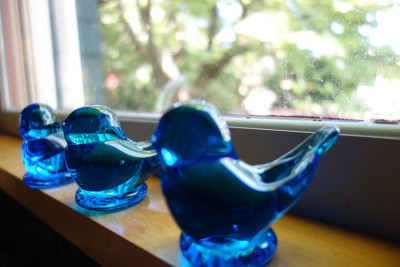 Held in a sacred, beautiful private home in Portland, OR
Friday, August 4th- Tuesday August 8th, 2017 (9am-5pm daily)
Cost:  $850*
*Fee does not include room and board. However we do our best to reduce these expenses by coordinating shared meals and offering incredible shared room rates at the Portland retreat home.
Meals:  Meals will be coordinated family style and created in community, dramatically reducing food costs ($60-70 for breakfast and lunches/wk) and nourishing our bodies and spirits. Dinners will be on your own taking advantage of amazing local Portland eats. You will be contacted with details upon your registration.
Room: We have limited spaces available to stay in the beautiful retreat home:
$150/week for a sleeping bag space
$200/week for a shared queen size bed
Spaces are available on a first-come, first-served basis. Please email Kristy at kcronkrite13@gmail.com to reserve a space.  Air BnB is another great resource should you choose to stay off site.
Registration
The retreat will be limited to 8-10 women and will fill up quickly! Please use the form below to contact us about reserving your space.
Please complete the form below to contact Sylvia to reserve your space in the Connecting Within 5-Day Retreat.   Note: You will also be added to Sylvia's Inner Bonding mailing list. Please look for a confirmation email and click the link to confirm your email address.